"The achievements of an organization are the
results of the combined effort of each individual"
– Vince Lombardi
---
Academy of Osseointegration (AO)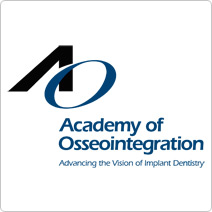 "With 6,000 members in 70 countries around the world, the AO is recognized as the premier international association for professionals interested in implant dentistry. AO serves as a nexus where specialists and generalists can come together to evaluate emerging research, technology, and techniques; share best information; and coordinate optimal patient care using timely, evidence-based science and methods.
The mission of AO is to improve oral health by advancing the science, ethics, and practice of implant dentistry and related technologies, and to support the professional needs of its members worldwide."
osseo.org
Fellow, International Congress of Oral Implantologist
"Devoted to providing implant education to the entire dental team to better serve its patients, the ICOI is not only the world's largest dental implant organization, but it is also the world's largest provider of continuing dental implant education.
ICOI's mission is to serve the needs of all of our members, including each segment of the dental implant team, and to provide them with high quality education to better serve their patients."
icoi.org
The Implant Prosthodontic Section of the ICOI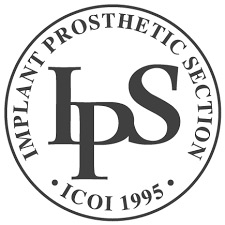 The Implant Prosthetic Section of the ICOI is a section of the International Congress of Oral Implantologist that a doctor can become a member.
American College of Oral Implantology (ACOI)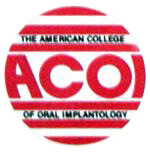 The American College of Oral Implantology is an implant program that doctors can graduate from.
Academy of General Dentistry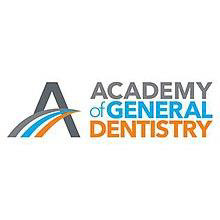 "Founded in 1952, AGD is the only professional association that exclusively represents the needs and interests of general dentist. AGD provides its more than 40,000 members with the resources, support and inspiration they need to deliver the best dental care and oral health education to the public.
AGD's mission is to "advance general dentistry and oral health through quality continuing education and advocacy." Through this mission, AGD member dentists are able to build their careers, grow their businesses and protect their profession."
agd.org
American Dental Association (ADA)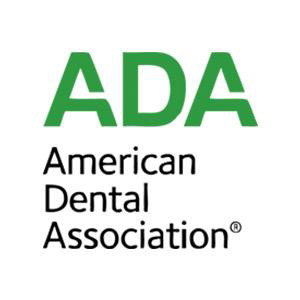 "The American Dental Association (ADA) exists to power the profession of dentistry and to assist our members in advancing the overall oral health of their patients. Together with our 163,000+ members, we've been driving dentistry forward for 160 years.
We are strong advocates for our members- promoting the art and science of dentistry by supporting dental professionals through services like Find-a-Dentist, credentialing tools, Third Party Payer, Concierge, contract review and much more. Our mission is to ensure all member dentists have what they need, when they need it and even before it is needed to succeed."
ada.org
Montana Dental Association (MDA)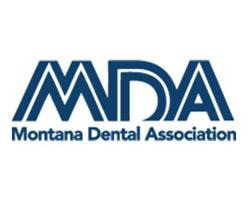 "MDA is a professional membership organization, representing more than 650 Montana dentists. MDA is a constituent of the American Dental Association and is affiliated with ten local district dental societies across Montana."
montanadental.org
Montana Ninth District Dental Society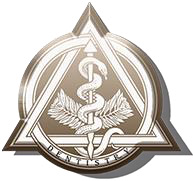 "The mission of the Montana Ninth District Dental Society is to foster the MDA Constitution to promote public health and service, advance the art and science of dentistry and to promote awareness, obligations and responsibilities of the dental profession to society. We provide opportunities for professional growth and continuing education through local meetings and our annual Midwinter Meeting, and support social and philanthropic endeavors to strengthen our constituents."
ninthdistrictdentalsociety.com
Kois Center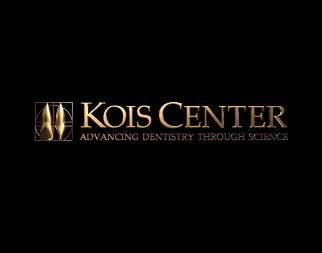 "The overall Mission of the Kois Center is to first, deliver the latest advances in esthetics, implants and restorative dentistry through cutting edge continuing dental education. Second, to improve the lives of patients by providing our members with predictable, evidence-based dental systems that enable them to deliver the highest level of patient care. Third, to provide members with a safe, collaborative learning environment focused on providing ongoing personal and professional support. And forth, to create world-class contributors in the dental profession with an understanding of periodontics, biomechanics, functional relationships, and facial relationships."
koiscenter.com
American Association for Dental Research
"AADR's mission is to first, advance research and increase knowledge for the improvement of oral health by promoting support for oral health research, enhancing the quality and scope of oral health, and promoting the advancement of oral health and science. Second, to support and represent the oral health research community by facilitating professional development in the oral health research community, increasing the Association's services, resources, and membership, and representing the scientific community on issues related to oral health research. Third, to facilitate the communication and application of research findings by increasing opportunities for scientific exchange and enhancing science transfer to scientific/professional societies, educators, clinicians, and the public."
iadr.org/AADR
Northwest Practice-based Research Collaboration in Evidence-based Dentistry (PRECEDENT)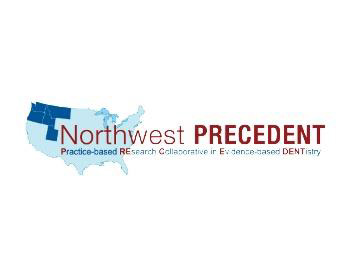 "Northwest PRECEDENT is a dental PBRN (practice-based research network) of general and pediatric dentists and orthodontists from five U.S. states in the Northwest: Idaho, Montana, Oregon, Utah and Washington."
jada.ada.org
Sigma Xi Research Society (Xi)
"Sigma Xi is an international, multidisciplinary community of science and engineering professionals dedicated to research excellence, to promoting public engagement with science, and to fostering the next generation of researchers. Through the recognition and honor of induction, Sigma Xi members join a distinguished community of researchers. The principle benefits of membership are: the pursuit of excellence along with equally passionate colleagues, the chance to "pay forward" to our profession through a career of active encouragement of and participation in research and maintaining this community of excellence, the ability to voice concerns and offer direction with informed evidence on critically important issues nationally and beyond, and the opportunity to "pay back" for your gratifying career through mentorship and support of our profession.
Sigma Xi membership is a competitive advantage that helps one position for success. Sigma Xi offers members professional development training, leadership opportunities, and access to a myriad of necessary career development resources."
sigmaxi.org
SIUE Chapter President 1999-2002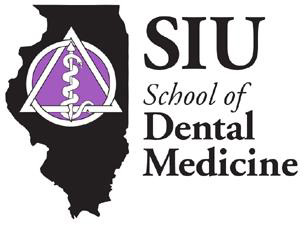 "The SIUE Chapter of the State University Annuitants Association (SUAA/SIUE) strives to keep members informed of legislative initiatives, monitored by SUAA in Springfield, that threaten higher education, pension plans, health insurance and other promised retirement benefits. We also seek to educate new to mid-career employees as well as soon-to-be and new retirees about the many agencies they can expect to encounter and the many choices they will need to consider as they plan their journey and transition into retirement."
siue.edu/suaa/
American Chemical Society (ACS)
"Founded in 1867 and chartered by the U.S. Congress, we are the world's largest scientific society. Our mission is to advance the broader chemistry enterprise and its practitioners for the benefit of Earth and its people. Our vision is to improve people's lives through the transforming power of chemistry.
More then 140 year after our founding, we remain a champion for chemistry, its practitioners and our global community of members. We're recognized as a leading publisher of authoritative scientific information. Our 50+ peer-reviewed journals are ranked the "most-trusted, most-cited and most-read." We empower our members to advance chemistry, elevate their career potential, expand their networks, inspire future generations, collaborate globally and build communities that provide scientific solutions. We provide broader networks that facilitate connections and open doors in a way no other professional organization can match!"
acs.org
American Society of Microbiologist (ASM)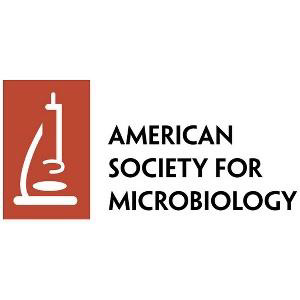 "With over 30,000 members, including researchers, educators and health professionals, ASM is one of the largest life science societies in the world.
ASM's meetings, journals and books explore the complete spectrum of microbiology, and collaborations with our partners strengthen relationships with academic, regulatory and industrial communities. ASM helps members advance their careers by providing professional development opportunities, fellowships, travel awards and workshops. ASM helps find solutions to pressing public health issues by strengthening laboratory capacity in resource-limited areas through training. ASM engages with policymakers and empowers its members to advocate for evidence-based policy and the highest standards in scientific practice."
asm.org/about-asm
Association of Surgical Technologist (AST)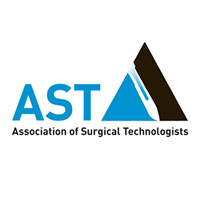 "During World War II, the need for perioperative personnel was overwhelming. The role of the surgical technologist was born and evolved into a separate allied health field. Surgical technologists serve as an integral part of the surgical team providing surgical care to patients. Surgical technologists work under the supervision of a surgeon to facilitate the safe and effective conduct of surgical procedures."
ast.org
---
Membership Certificates