Dentist in Billings, MT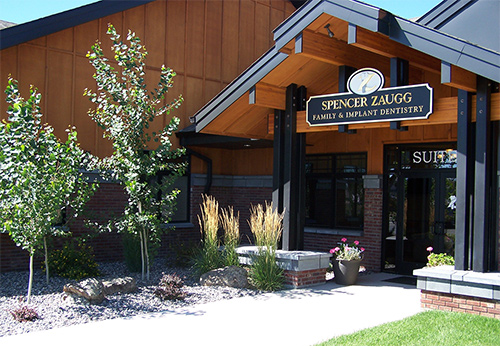 Welcome to Dr. Spencer Zaugg, Family and Implant Dentistry, where Dr. Zaugg and his experienced and friendly team are committed to providing you with the best oral healthcare.
Our contemporary office has state-of-the-art equipment to professionally meet all your general, cosmetic and restorative dentistry needs.
Our goal is to provide affordable treatment, with cutting-edge technology, rooted in trust and honesty. Our Mission is to provide the people of Billings and surrounding communities the best dental services possible with genuine enthusiasm, warmth and commitment to quality. We strive to have a state-of- the- art environment with careful attention to detail and deep personal respect. Dr. Zaugg and his team are united in the effort to deliver excellent dental services and to make each patient as comfortable as possible.
We believe that it is important to choose a dentist that fits your families' needs and desires as well as be someone that you will build trust and feel comfortable with. As an experienced dentist, Dr. Zaugg will help you make educated decisions and give options suited for you.

RECENT MAKEOVERS